Bridge
Bridge embodies the concept of archaeological industrial production of objects for popular use in a modern key and in a timeless mythmaking context. It is a versatile radiator that in addition to fulfilling its function of high efficiency heating, becomes a multi-purpose piece of furniture of high quality with handles and shelves made of whitened oak. The recovery of industrial moulds already in use means economics and energy saving with the consequent inclusion of the Bridge in the field of sustainable production and ecodesign.
Add to Wishlist

Compare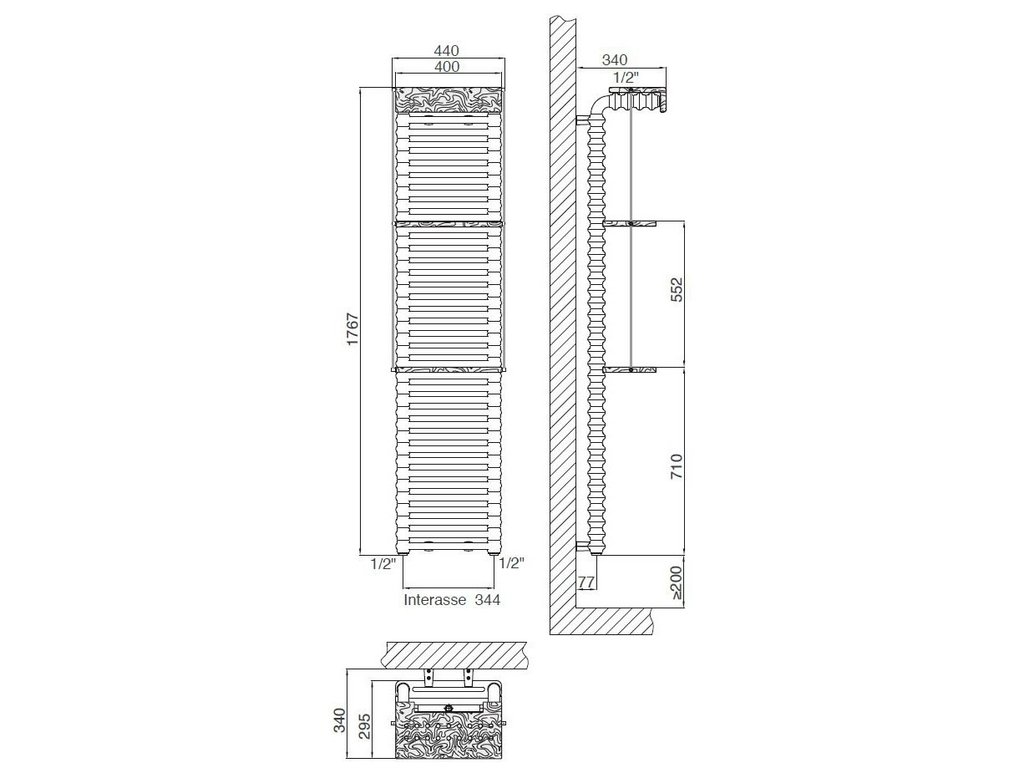 | | |
| --- | --- |
| Dimensions | N/A |
| Finishes | Cream 9001 |
The Round Top Curve has been our favourite Curved Radiator for the past 20 Years or so. This trusted radiator was UK made in Lancashire by Quinn/Barlo, sadly due to a factory move to Newport, Wales, this model is no longer manufactured and has been superseded with the new Eco-Compact Radiator.
We have bought the entire stock from Quinn & the good news is  we still have some models left in Bay Window Radiator sizes at vastly reduced prices.
Available in White Primer & 5 Year guarantee with a lead time of approx. 3 Weeks. While Stocks Last!
Call 0116 260257 to discuss you requirement or order online!